Variable Soup is a series of works, comprised of drawings, sculptures, and large scale paintings. The concept states that interpreting the realities around and within us is never a clear cut undertaking. This idea permeates the body of work and the body of the artist. In life there are always endless variables, which ones we decide to hone and focus determines not just our perspective but our actions. The ideas behind Variable Soup grew out of the Artist's personal physical and mental challenges with unclear health issues. The creation process serves as a cartharsis, wading through unknowns towards homeostasis.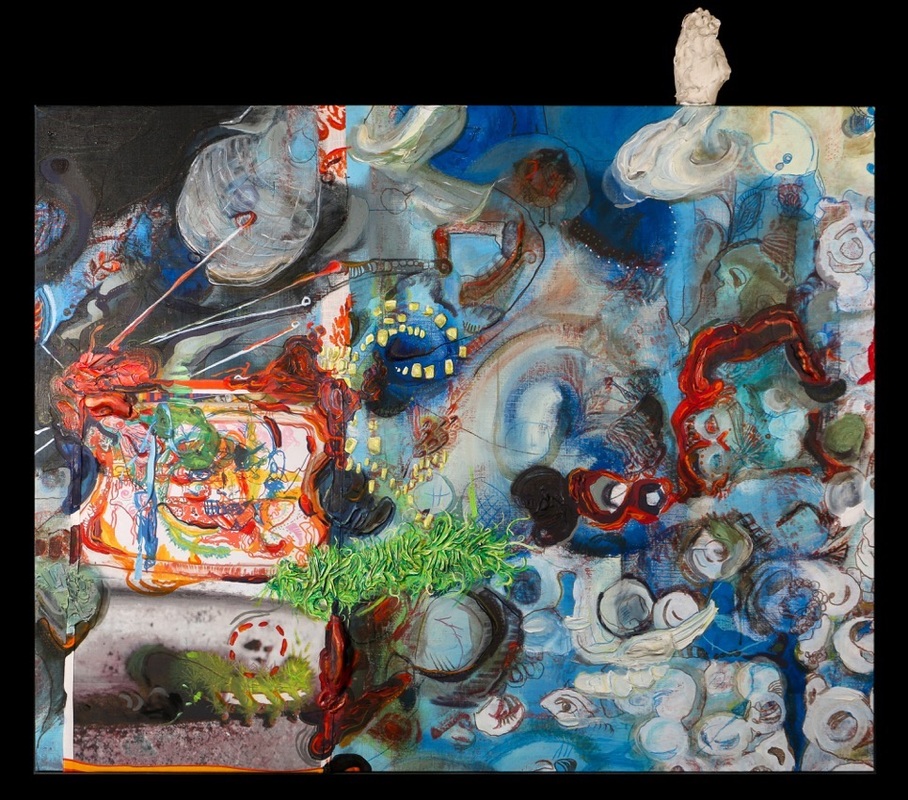 "I Always Got the Laundry Done"
mixed media acrylic painting on upcycled linen 161cm x 128cm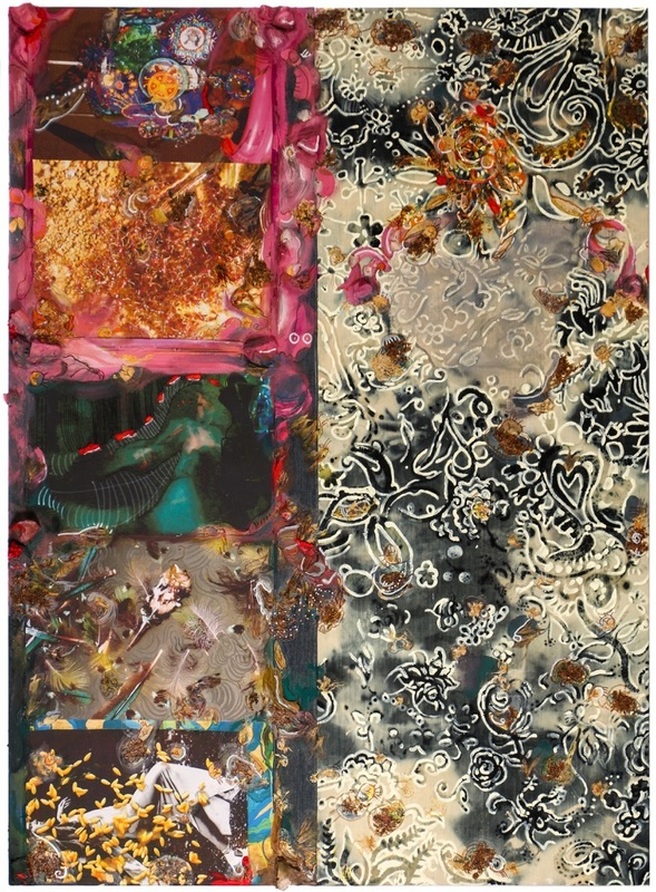 "Wonderfarm vs Stargarden Part 2"
mixed media acrylic painting, beeswax, denim, bleach, photography printed on cotton, dried flowers, and plaster
180cm x 130cm
​"Atmen Raus"
mixed media acrylic painting on upcycled cotton blend 161cm x 128cm
Below are a series of drawings in keeping with the Variable Soup theme. Each mixed media ( pen, ink, caran dache, watercolor) 30 x 30 cm drawing is created independently of one another, serving as variable units. Later the drawings or units are combined in limitless combinations presenting a grouping that mirrors the decision making process behind every action in life.
below is a teaser for a sculpture that is still process